About Us |
over 20 years of Experience
Over 20 years in business South Coast Towing has become Bristol County's premier towing service company.
If you're feeling overwhelmed by the competition, turn to South Coast Towing for reliable and efficient vehicle rescue services. Established in 2000 by 18-year-old entrepreneur Christopher Medeiros, we've grown over the past 17 years to become the leading fleet in Bristol County and beyond, known for our state-of-the-art equipment and fast, reliable service. Our uniformed road technicians are available 24/7 to help stranded motorists and navigate insurance questions. When you choose South Coast Towing, you can trust that you'll be in good hands.
We're more than just a towing company – we're also a responsible member of the community. As a former law enforcement officer, Christopher Medeiros and our GM Jay Frias understand the importance of giving back. We support various charity events and sponsor three youth baseball teams in the Whaling City Baseball League. Additionally, we offer a annual New Year's Eve Safe Rides event, providing complimentary towing and transportation to intoxicated drivers to ensure everyone's safety on the road. Trust South Coast Towing for professional, reliable service and a commitment to the community.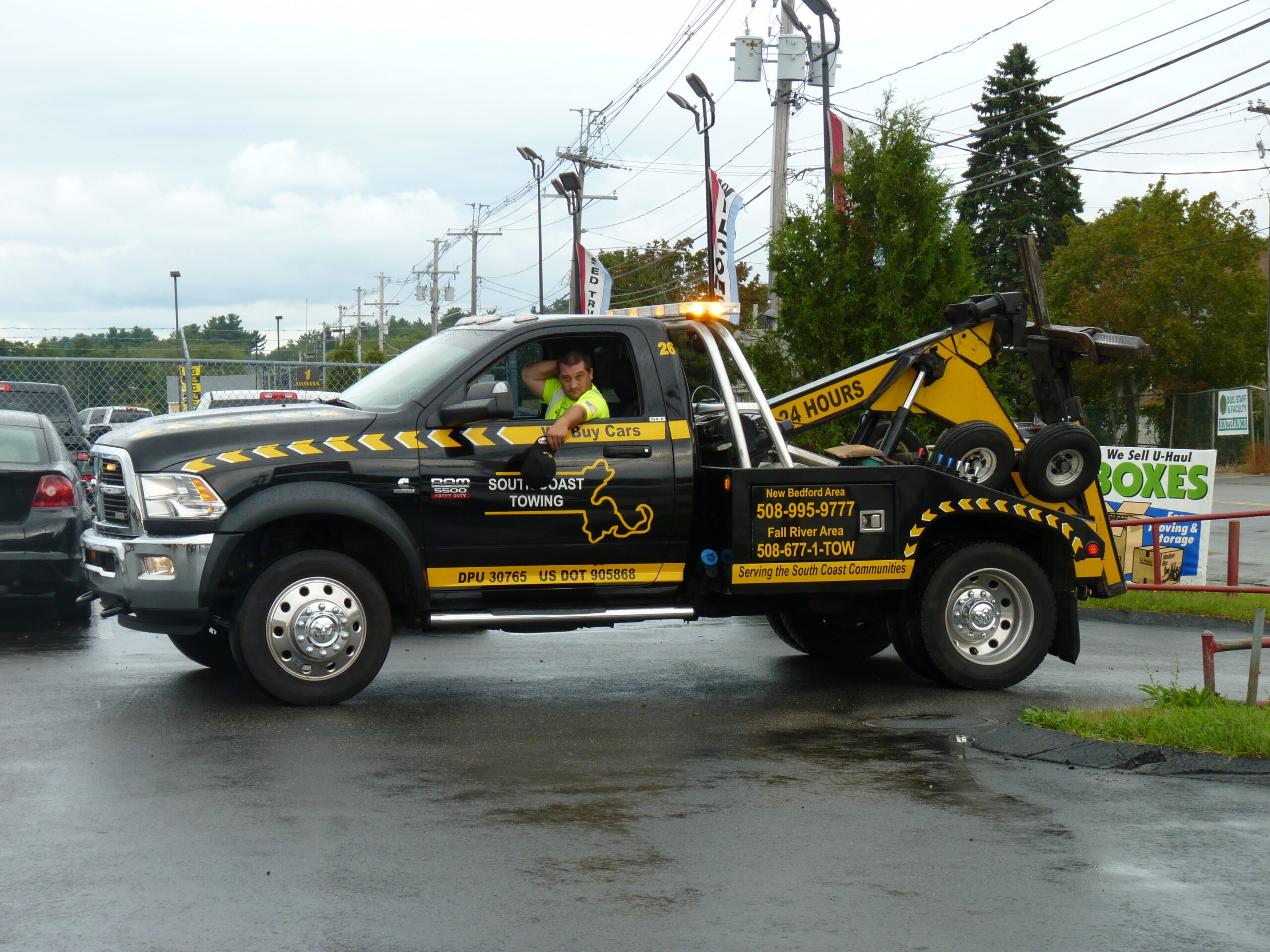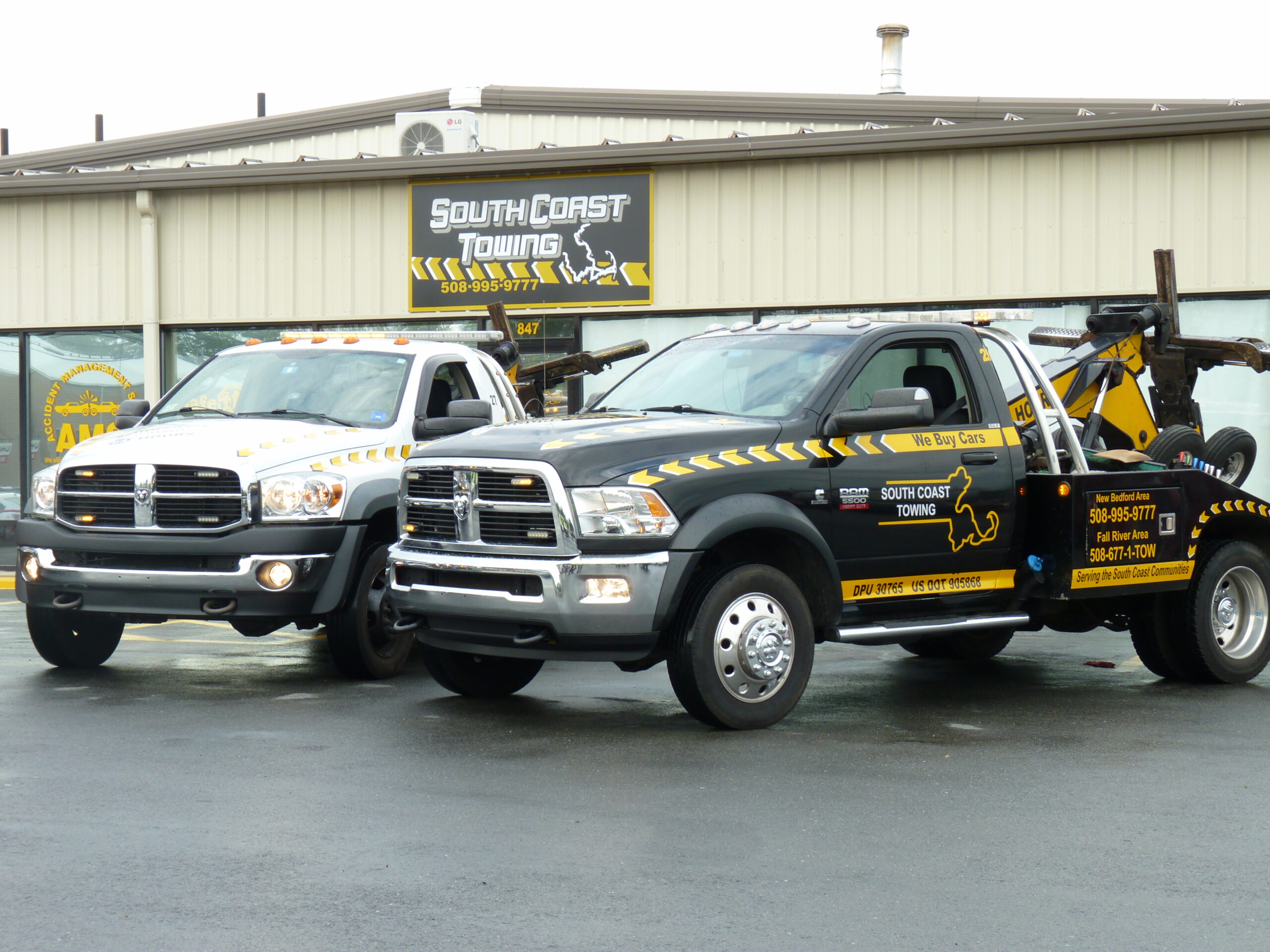 South Coast Towing is expanding! We are now looking for experienced Tow Truck Drivers & Service Technicians. Health Benefits, 401K and Uniforms provided.